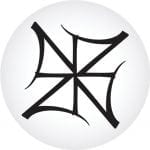 The Art of Sensation  Nia Body and Life Training  ( AKA Nia white Belt)
Sense mastery. Imagine going mindfully and joyfully through  your life. Delight in your unique style of becoming an elder. Nia is a design system for sustainability in the body that offers a one-of-a-kind training program providing comprehensive body-mind-emotion-spirit practices for self-awareness and empowerment. This training is for your own development and can also be the first step toward teaching Nia.
What you get:  includes study, practice, exploration, lecture,  and experience within a holistic science  approach to personal transformation. Expect to move, but at your own level of energy.
Janet's story : In  my career as a gerontologist, offering recreation and exercise for older adults, I never imagined that my Nia hobby would someday blend with my professional training. And now, I am certain that Nia has not only given me a fitness and lifestyle practice I can do for the rest of my life, but that many elements of Nia philosophy and implementation offer exactly what research is telling us is the path to healthy longevity. Nia provides myriad tools for resilience and sustainability for the body, the mind and the spirit. It addresses the many aspects of wellness, not only physical, but mental, emotional, social, environmental, spiritual, and vocational.
CALENDAR for White Belt Trainings with Janet 
All the content of a regular White Belt Training with a special emphasis on applying the Principles to your life as you add years. 
Art of Sensation, Body + Life  Well-Being Retreat(aka Nia White Belt Training) with emphasis on sustainability and resilience for becoming an Elder with vitality. 
This online training will meet on Zoom for 2 hours EVERY WEEK until April 23, 2024
Next IN-PERSON training scheduled for Oct 3, 2024 on the Oregon Coast.
There are all kinds of supporting things to do if you choose, like free classes, podcasts, stuff to read, a journal, a mid-week conversation with other trainees. The course continues over 16 sessions, you choose your own pace for the supporting materials. It's a great time to establish a revised or new self-care practice.
The training suits ANY level of energy. You get to apply the ideas to your life however you are now. Become the elder you want to be.
Nia Statement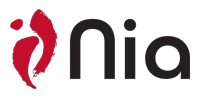 "Our commitment has always been to self-mastery, and to supporting and developing a healthy relationship with the body, on and off the dance floor. Nia's purpose is to help people reach their greatest potential no matter what age or state of health. The only way we can craft the body and life we desire is from the inside out, and by choosing pleasure and comfort as the path to get fit and stay healthy." – Debbie Rosas, Nia Founder and Creator.