Hey Friends,
I have a hold on a beautiful space on the Oregon coast for a retreat-style Nia White Belt Training week to begin October 22nd, 2016
Please let me know if you might do this. I need interest to confirm.
All the content of a White Belt + applying Nia's gifts and perspective on making the most of your post-career life.
More options: Of course, this is also a career-advancement opportunity towards teaching Nia, especially if you expect  older students in your classes.
And you could come to Yachats for a week and just enjoy one or two Nia classes a day, swim in the indoor pool, watch blow holes on the rocky shore, watch for whales, hike, shop in the coastal village, eat in creative cafes… Now that's a vacation.
Please let me know this week if you're mulling this over, so I know if I have enough people to reserve the space.
October is one of the nicest months of the whole year for the central Oregon coast. Yachats Inn has a deck on the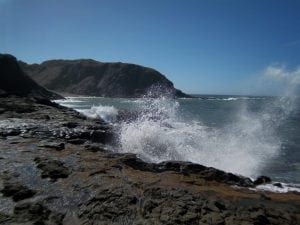 "Teahouse" space, so we can  be inside our out for our training, and is offering a great deal on our block of rooms.
Let's make it happen,
Janet
—
Janet Hollander
541 729-2894
Moving Toward Health
"When I travel people ask me, "Where do you live?" I tell them the state and country, but the truth is my body is where I live, not a city or country. My body is my office. It's where I do the most important work of my life—taking care of my health. It's where I go to master the art of living in a body." -Debbie Rosas, Creator and Founder, Nia Technique